LINKS:
The remarkable Energy Eggs for environmental stress protection, wealth generation and for attracting the right loving relationships. Also the Guardian Angel family of space-clearers and bio-resonant perfect pendulums for high-quality energy testing.
Energy Awareness Services:
personal energy-based advice for chronic health or life problems, by phone, online or face to face
Unique!
turn your home into a life supporting space - unique energy-aware personalised feng shui - which takes feng shui to a whole other level. Personal and online consultations available
for more information on any of our services or products,

What some of our clients have said:
Mark Feenstra, CEO
www.aliveware.com

Robin W, Australia

DL, Singer, Belgium

Janice K, Feng Shui consultant,
Italy

Lynda and Stephen's methods have helped me enormously. I have learnt to recognize what gives me energy and what drains it. I have been able to let go of attachments to people, things and energies that were keeping me stuck in a life I didn't want to live.
This wasn't about denying myself - but about learning how to treat myself with real awareness, love and respect. I can listen to myself and 'hear' what I need. This practice has built my self-esteem, eased depression and freed me from eating disorders.
Without Lynda and Stephen's techniques and loving support, I would not be living the happy, successful life I have today.
Liz T, HR consultant
Auckland, NZ

Rob Tllett
Director
Digital Online Technology
Bowral, NSW
Australia

Annie M
Dublin, Eire

IM, Suffolk, UK

Mich O
Webdesigner
New Zealand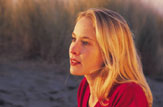 Unique
Energy Awareness Trainings:
If understanding what it is that makes you think, feel and act the way you do is important to you, then the Energy Awareness Training will illuminate your perception of your life in ways that you never imagined possible.
Through the unique empowerments received on the weekend, and the process of personal and spiritual development that follows, you'll develop a practical, grounded, and totally transformational ability - that of whole-body energy awareness.
This enables you to recognise, in your own right, exactly what it is that you need to do now - a precious skill that will change your life into one of deep insight and fulfilment, and your experiences into higher awareness.
The Rainbow of Happiness Training